I have spent more than ten years with my self-built floating hides on different kinds of waters photographing mainly birds. When it comes to this specific kind of nature photography, you will not find many suppliers of swimming hides, especially not ten years ago.
Therefore, I built two floating hides. The first hide was for shallow waters of a few centimetres or water levels up to my chest. The second was smaller, and I only used this hide in deep water. To photograph in deep water, I also acquired a diving suit that was useful for swimming in these waters.
Both floating hides were made out of ordinary materials that are available at any hardware store. The materials used to build the floating hides made them heavy and not very practical to move around. Especially if one had to walk a long distance to the water, and additionally carry photo equipment.
I then I decided to look for a lightweight, versatile hide and found Mr Jan Gear Floating Hide II. I was surprised by how the entire floating hide was delivered in a tiny green bag of about 5.3 kilograms.
From experience, I would recommend building up the camera base first, which takes the most time. If I were to travel by car, I would leave the camera base mounted, as it saves time to put everything together in the early morning hours. If I were to take the floating hide on a flight – I would dismantle the camera base and pack everything in my suitcase. Which I would not be able to do with my self-built hides.
If you have the camera base put together already, it only takes a few minutes to build everything up and go swimming.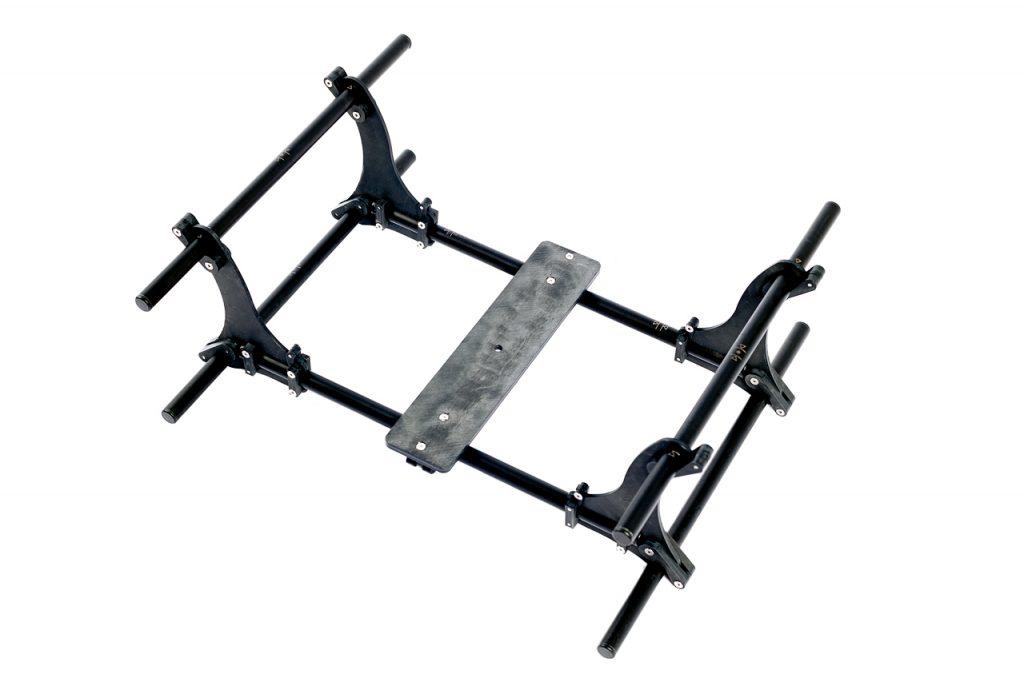 Once the base is complete, secure the inflatable tubes using the straps to the camera base. Then inflate the tubes using a mechanical or electrical pump but ensure that the tubes are not full and secure the tubes according to the markings. Afterwards, fill the tubes until they secure the camera base properly, and the entire set up feels stable. Lastly, put the tent-poles in place and fix the cover with straps to the hide.
I usually mount a separate box to the camera base, to take additional equipment and my car keys, and to protect them from splashing water.
" It is made by photographers for photographers. "
As you can see from the details of the hide, it is made by photographers for photographers. The "windows" can easily be fixed from the inside with magnetic patches. There are lugs on the outside of the hide for attaching branches to give some more camouflage.
" Is it safe? "
Well, it is always a risk to take your camera equipment close to the water, but in terms of the material, it seems reliable and durable. The tubes are made of sturdy nylon material with an insert, so basically you have a protective layer outside.

Results of my first try
I have tried the hide only once, and I have to say that it worked very well for a first try. It was easy to handle, and I managed to go close to the birds in the water. On that particular day, I only caught a mallard and goosanders – which I do not see so often, and it was a pleasant surprise that morning.
If you are interested in Mr Jan Gear Floating hide II, please have a look at the following link:
MrJanGear.com – FloatingHide II
Feel free to contact me if you have any questions about the floating hide.